Claim one of these free offers with the purchase of a qualifying system from one of the Carrier Factory Authorized Dealers on this site.*
*Restrictions apply. Participation may vary by dealer. Ask your dealer for more information.
Keep your home just the way you want it, even when you're not at home. Whether you're lounging on the couch on the other side of the room or lounging on a beach on the other side of the country, you can control your home comfort from virtually anywhere with a Wi-Fi® thermostat from Carrier. With control at your fingertips, you can stay connected and take a hands-on approach to your home energy management.
Features
SAVE MONEY: Homeowners save up to 23 percent annually on heating or cooling costs.
WORKS WITH ROOM SENSORS: Place them in the rooms that matter the most and have the temperature balanced throughout your whole home. Measuring both occupancy and temperature sensors signal your Ecobee Smart Thermostat to automatically switch to the right mode for comfort when you're home or for savings when you're not. Sensors are not included with this offer.
CONTROL FROM ANYWHERE: Easily adjust your thermostat from wherever you are using your IOS iPhone, iPad, Apple Watch) or Android device. The Ecobee mobile app is available in the App Store or on Google Play. Compatibility: gas, oil, electric, dual fuel, conventional (2H/2C), heat pump(4H/2C).
PLAYS WELL WITH OTHERS: Ecobee3 lite works with your favorite smart home setups, including Apple HomeKit, Amazon Alexa, Google Assistant, Microsoft Cortana, Samsung Smartthings, Wink and IFTTT Power Source AC. Contact manufacture for any assistance.
Additional 2nd year on warranty
Premium Protection Plan is a convenient and affordable extended service agreement that provides you with "Guaranteed Peace of Mind." Our plans provide comprehensive protection against any unexpected mechanical failures your HVAC system might have during the life of the agreement.
Failures happen even to the industry's top equipment. With complex replacement parts and the need for expert technicians, the cost to service your equipment is higher than ever.
With Premium Protection Plan you can rest assured if the unfortunate happens to you, you are covered!
COVERAGE
Most manufacturer's limited warranties do not cover labor, however with Premium Protection Plan 100 percent of the labor changes associated with your repairs are covered. Based on the plan you select, our agreements may even extend the manufacturers limited parts warranty, ensuring your equipment is fully covered for both parts and labor.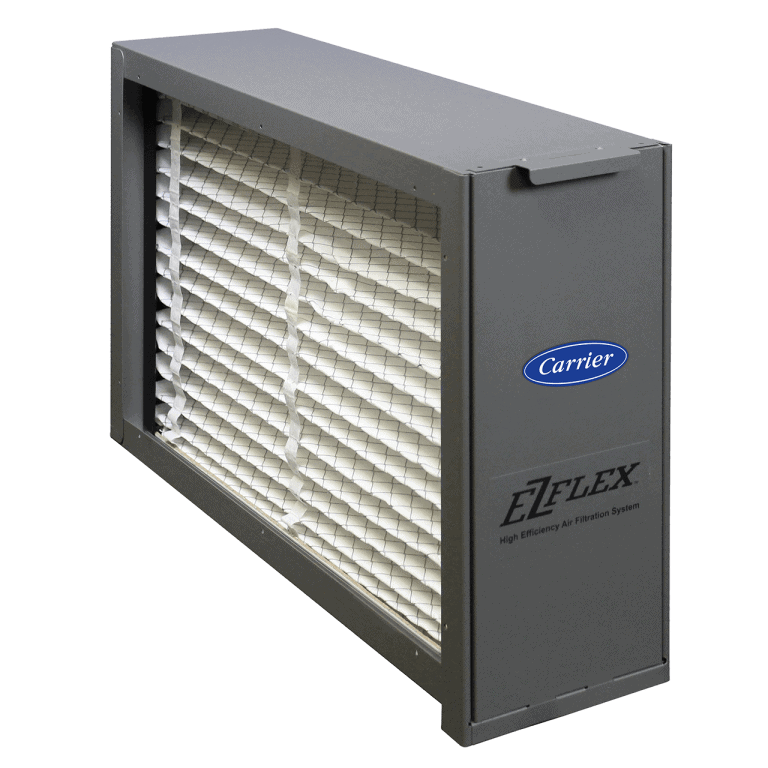 The EZ Flex system provides whole home air filtration using a high efficiency filter. The deep-plated style of its MERV-10 filter keeps air flowing while removing up to 65 percent of airborne particles as small as 1.0 micron.
*This product is not offered with Small Packaged Products. Only available for central air conditioning split systems.