Carrier Factory Authorized Dealer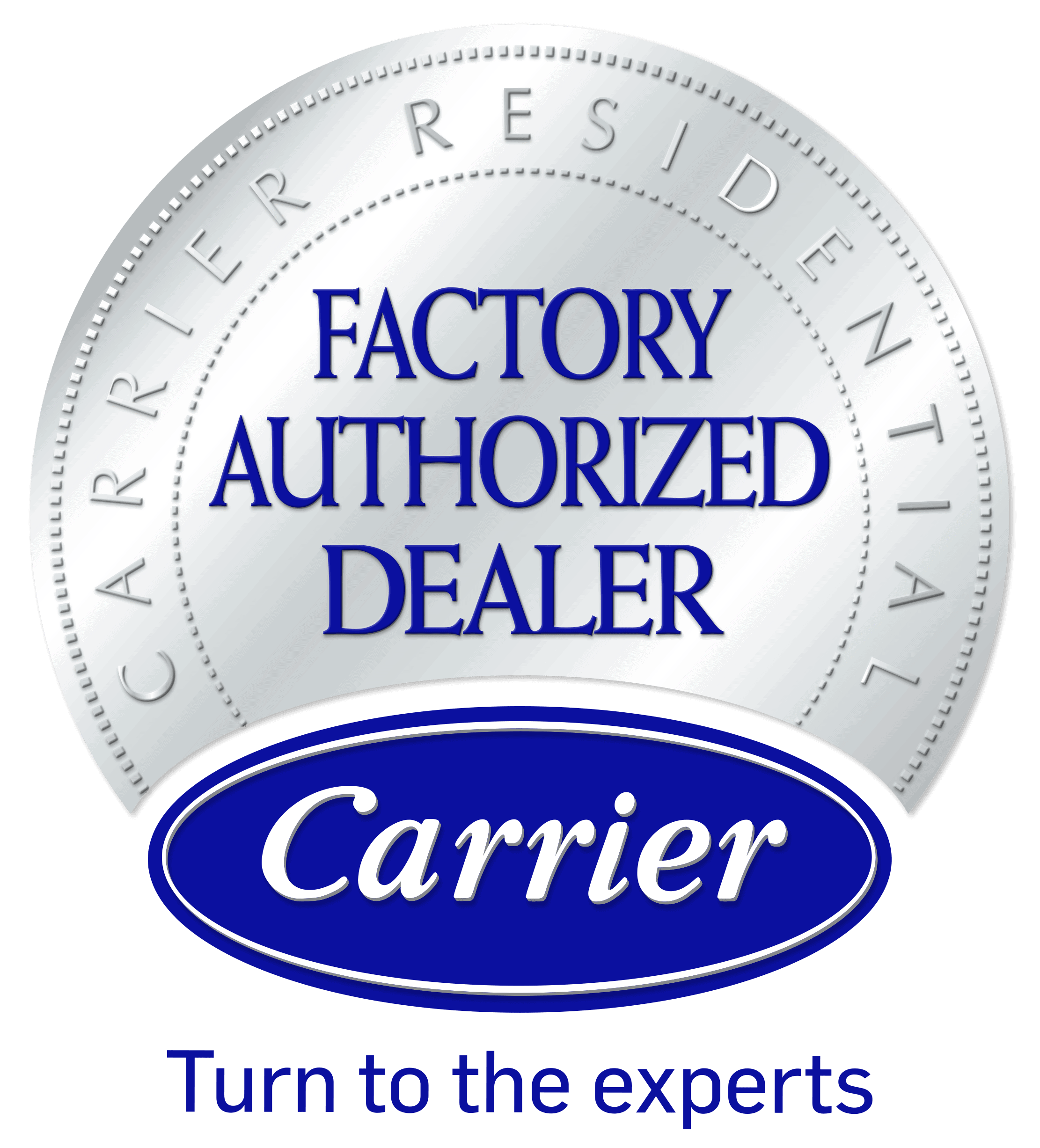 The Carrier® Factory Authorized Dealer program is much more than a label and a logo. It's a program that reflects the vision and values exemplified by Willis Carrier, the inventor of modern air conditioning. Becoming a Factory Authorized Dealer requires a commitment to quality, customer satisfaction, education, training, and certification. It focuses on delivering real service - improving customer satisfaction with the Carrier brand by diligently evaluating and improving business practices at all levels.
The Factory Authorized Dealer distinction represents a dealer who embodies excellence - who delivers on the promise day in and day out. It represents a set of standards and integrity the dealer honors and the consumer will trust.
Carrier® Factory Authorized Dealers haven't earned their distinction just by selling and servicing Carrier equipment. They must consistently perform to rigorous standards to qualify for factory endorsement. Less than 3% of the Carrier dealers nationally achieve and maintain the status of "Factory Authorized Dealer".
Carrier® Factory Authorized DEALER REQUIREMENTS
100% Customer Satisfaction GuaranteeCorrect any problems you have with your system or remove the equipment and refund your purchase price within one year of installation, if for any reason you are dissatisfied with your Carrier equipment. Only Carrier Factory Authorized Dealers can offer this guarantee backed by Carrier Corporation to ensure that you can trust the dealer's that we select.
Employ NATE-certified technicianNATE certified techs have passed a stringent set of exams ensuring that you will get your system repaired correctly the first time.
Extensive factory trainingFactory Authorized Dealers are experts on technical aspects of equipment installation, maintenance and repair of your Carrier equipment. That also makes them very competent to service all brands of HVAC products.
Maintain all required local licenses with insurance and liability coverageCarrier's vetting process ensures the Carrier® Factory Authorized Dealer you hire will have the proper local licenses and insurance to protect you and your property
Identify and recommend solutions that provide excellent comfort and value specific to your needsFactory Authorized Dealers are also trained in the specifics and operation of new equipment so that they understand the comfort and efficiency features of each model, thus making them experts at recommending the best product to solve your particular problem the most cost effective way They incorporate Carrier products that are energy-efficient, reliable, quiet and environmentally sound
Solicit and respond to customer feedbackFeedback is important to ensure Factory Authorized Dealers are providing the service level required of the program. Correcting any customer's expectations that are not met is required to maintain exemplary scores in the customer satisfaction program
Ask your Carrier® Factory Authorized Dealer for a copy of the 100% Satisfaction guarantee for details and limitations.