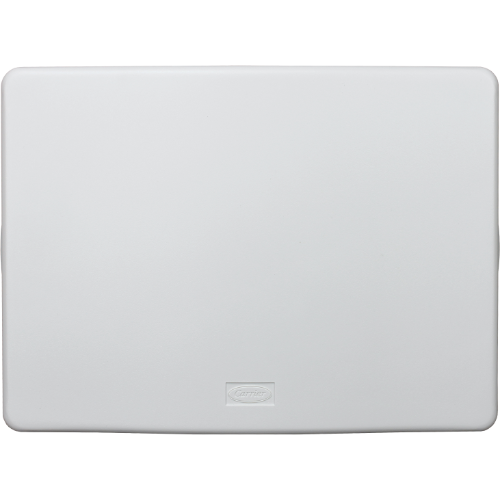 Carrier SYSTXCC4ZC01 Smart Thermostat
Overview
Separate control of multiple zones can significantly reduce hot and cold spots for more even, consistent comfort. Enjoy maximum efficiency with comfort precisely where and when you need it so you aren't spending money heating or cooling unused rooms.
When installed with our Infinity System Control, our patented fan control lets you set different fan speeds for your Infinity® system at a different time schedule for each zone.
Add our Infinity® smart sensors (sold separately) as an optional upgrade for the required wired remote room sensors for even more customized control. Duct dampers (sold separately) are also required.
Why This Smart Thermostat Is Right for You
Infinity System Compatible: Designed to work exclusively with our Infinity® system control and Infinity heating and cooling products.
TOUCH·N·GO® SCHEDULING: Customized control in up to eight separate zones within your home.
Smart Home Compatible: Upgrade your wired remote room sensors with Infinity smart sensors that feature a glass touch screens and display the indoor/outdoor temperature and indoor humidity levels.