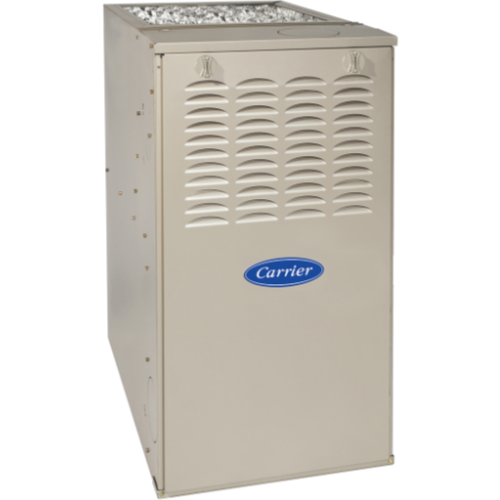 Overview
If you want performance without all the bells and whistles of a communicating system, consider this Performance series model.
As an 80% furnace it is most suitable for areas with milder winters. You can pair it with a high-efficiency heat pump or air conditioner and gain a cooling efficiency boost from its variable speed blower.
Because it's variable speed, you gain greater comfort through more consistent temperatures with the added benefit of smarter energy use. Variable-speed blower operation also aids other system components and it can help boost air conditioning system efficiency and improve summer dehumidification.
It also features SmartEvap™ technology which periodically stops the fan in "Constant ON" mode to give cooling condensation time to drain away. 
And ComfortFan™ technology allows you to choose fan speeds in "Constant ON" mode from a compatible thermostat.
Why This Furnace Is Right for You
Energy Savings: 80% AFUE for moderate energy savings.
Comfort Features: Enhanced comfort features with high and low stage heating options for improved temperature control and more consistent comfort.
Humidity Control: Offers enhanced humidity control when paired with two-stage air conditioner or heat pump.
Sound Performance: Extremely quiet operation with a fully insulated cabinet to help minimize noise levels.
Fuel Type: Natural gas. Can be converted to liquid propane by installing an optional propane conversion accessory kit.
Size: Available in various sizes that can accommodate most homes. Your Carrier expert will recommend the appropriate model to fit your needs.