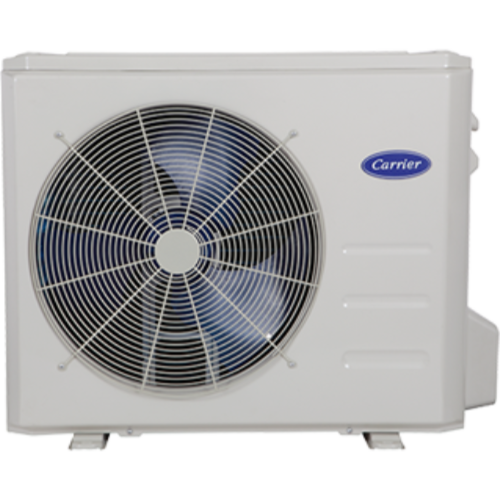 Carrier 38MPRB Ductless System
Overview
When paired with the 40MPHB indoor unit, this system has SEER rating up to 42.5 with 15 HSPF, making it ENERGY STAR® certified. The ultra-efficient 38MPRB outdoor unit with built-in basepan heater offers year-round comfort. Its impressive cooling operating range maintains consistent capacity from -22° F to 122° F. On the other end of the spectrum, the systems high heating capability is exceptional, running 100% to -22° F to 86° F temperature range. No matter the temperature outside, this system can handle the extremes.
Why This Ductless System Is Right for You
Energy Savings: ENERGY STAR® certified. Up to 42.5 SEER and 15 HSPF for premium energy savings.
Comfort Features: Premium comfort features for more precise temperature control and fewer temperature swings.
Minimal Installation: Because there are no ducts, installation is a breeze—no tearing open walls, patching, or repainting required!
Zones: Single-zone system.
Sound Performance: Quiet operation for peace and comfort.