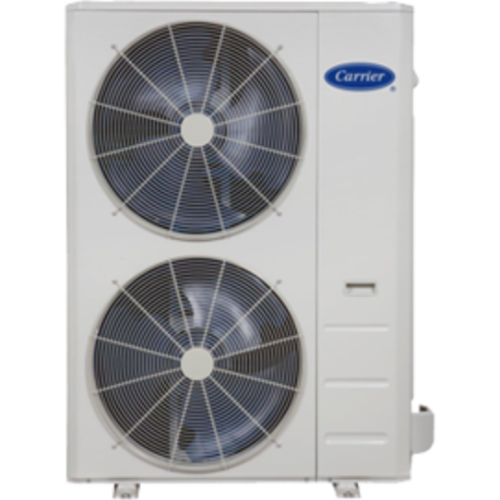 Carrier 38MBR Ductless System
Overview
Slim, trim and built for comfort, the Preferred™ Series 38MBR ductless single zone heat pump is the perfect choice for heating and cooling your new or converted space. A fitting complement to our 40MBDQ high static Ducted indoor unit, this model knows how to keep its distance with up to 213 feet refrigerant line length. It knows how to perform as well with an Inverter-driven, compressor that delivers quiet, energy-saving heating and cooling.
Why This Ductless System Is Right for You
Energy Savings: Up to 17.4 SEER and 10.5 HSPF for enhanced energy savings.
Comfort Features: Premium comfort features for more precise temperature control and fewer temperature swings.
Minimal Installation: Because there are no ducts, installation is a breeze—no tearing open walls, patching, or repainting required!
Zones: Single-zone system.